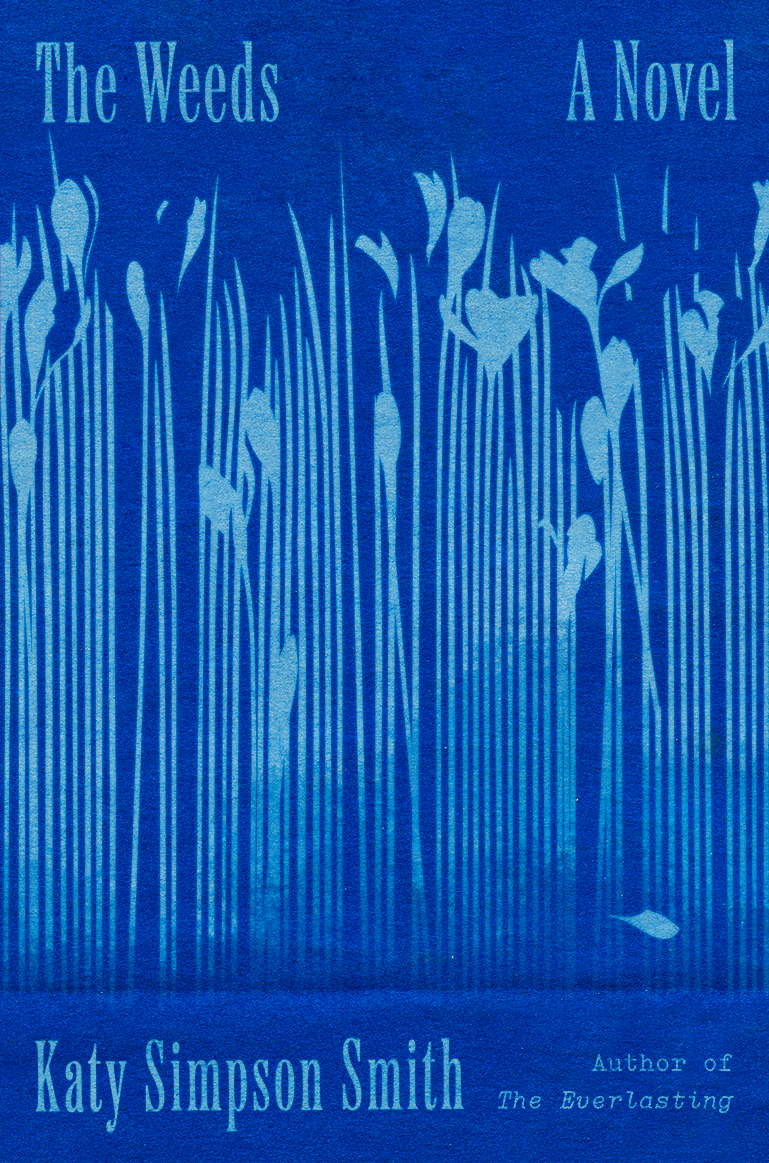 Two women, connected across time, edge toward transgression in pursuit of their desires.
A Mississippi woman pushes through the ruin of the Roman Colosseum, searching for plants. She has escaped her life, apprenticed herself to catalog all the species growing in this place. Crawling along the stones, she wonders how she has landed here, a reluctant botanist amid a snarl of tourists in comfortable sandals. She hunts for a scientific agenda and a direction of her own.
In 1854, a woman pushes through the jungle of the Roman Colosseum, searching for plants. As punishment for her misbehavior, she has been indentured to the English botanist Richard Deakin, for whom she will compile a flora. She is a thief, and she must find new ways to use her hands. If only the woman she loves weren't on a boat, with a husband. But love isn't always possible. She logs 420 species.
Through a list of seemingly minor plants and their uses—medical, agricultural, culinary—these women calculate intangible threats: a changing climate, the cost of knowledge, and the ways repeated violence can upend women's lives. They must forge their own small acts of defiance and slip through whatever cracks they find. How can anyone survive?
Lush, intoxicating, and teeming with mischief, Katy Simpson Smith's The Weeds is a tense, mesmerizing page-turner about science and survival, the roles women are given and have taken from them, and the lives they make for themselves.
"Intricately written, combining lush prose, deep insights, and a wicked sense of humor, The Weeds is an irresistible reading experience. Katy Simpson Smith is a wholly original voice with talent to spare."
- Jami Attenberg, author of I Came All This Way to Meet You
"Brilliant, poetic, unnerving, wholly original. What else would you expect from Katy Simpson Smith? With The Weeds, she has written another masterpiece."
- Julia Phillips, author of Disappearing Earth
"What a terrific novel! Strange, moving and marvelously alive, The Weeds works—like the eponymous flora that fills its pages—with subtle insistence and exuberant power to unfurl its ingeniously twinned stories of injustice, heartbreak, desire, and hope. I couldn't put it down."
- Laird Hunt, author of Zorrie
"The Weeds is the story of secrets in plain sight—plants in the cracks of a monument, women's lives rooted in spaces that provide them no sunlight or water—but this novel is anything but quiet or secretive. It is explosive and prismatic. Katy Simpson Smith writes everything from the microscopic to the vast, and in her hands the world is mean and darkly funny and outlandishly gorgeous. I will be recommending this novel to everyone forever."
- Ramona Ausubel, author of The Last Animal and Sons and Daughters of Ease and Plenty
"The Weeds is a beautiful, strange and compelling novel. I liked it for its playfulness about history, for its embrace of bodies in place, for its sense of doom and weirdness at loose in the world, as well as its presentation of men's power (and what they miss because of it). I kept wanting my friends to read it so we could talk about it."
- Sarah Moss, author of The Fell and Ghost Wall
"Lyrical, incisive. ... Gradually, the women's fragmentary entries come to reveal a changing climate, the invisibility of women's work, and the perseverance of unofficial histories. As Simpson Smith writes, 'the weeds outlive the narrative.'"
"The dangerous potential inside every desire, every choice, drives the suspense in this engrossing novel. As writer Florida Scott-Maxwell famously put it, 'Every seed destroys its container or else there would be no fruition.' The Weeds thrives on this paradoxical truth. By entwining the life cycle dramas of species after species with the fates of these two women, Smith cultivates the passionate interior worlds of her characters, planting the inevitability of their resistance against constraint."
- Emily Choate, Chapter 16
"The Weeds requests the reader to observe and look for connections, to question structures and patterns, and to discover new ways of seeing. Each detail is carefully attuned and revealed, and each seed opens at the moment it needs to bloom and stretch. Patience is necessary, but close attention reveals infinite rewards."
- Freya Sachs, BookPage
"The Weeds is the kind of novel that's like Halley's Comet — something of its kind appears infrequently, but when it does, it leaves a significant impression. ... Despite being a novel rooted in botany, scientific study, and taxonomy, the novel's writing is poetic, intimate, and confessional. ... Fresh and urgent."
- Nicole Yurcaba, Southern Review of Books
"Each [chapter] is really like a little Lydia Davis flash fiction. ... The idea of desire and finding one's destiny moves the narrative along, pushing through the ghosts of dead mothers and of heartbreak. Though these ladies are nameless, they are bound to find a place in your memory whenever you see a clump of rosemary."
- Konstantin Rega, Virginia Living
"Smith returns to Rome ... to render, in luminous prose, the lives of two unnamed women, a century apart, grieving, angry, and defiant. ... A lyrical meditation on power, need, and love."
- Kirkus, starred review
"Smith's novel exemplifies the importance of combining science and storytelling. Erudite, playful, and filled with fury about gender inequality, this can be recommended to readers of cli-fi and feminist literary fiction."
- Booklist
"Smith revisits Rome, the setting of The Everlasting, with another sensuous and sprawling story of the Eternal City. ... The story unfurls, unhurriedly, in the form of an indexed list of vegetation ... It's an ingenious device to connect these resilient characters across time, and to show how women can fall through the cracks and still flourish."
"[A] subtle, intelligent work."
- Library Journal
"From the author of The Everlasting comes another centuries-spanning story, this time set in the (ruins/jungle of the) Roman Colosseum. In present day, a woman from Mississippi is remaking her life. In 1854, another woman is serving time (and longing for a lost love). Both women catalog the plant life of their surroundings, as Katy Simpson Smith muses on the constraints and choices of women trying simply to survive."
- Lit Hub, Most Anticipated Books of 2023
"The Everlasting, Smith's previous novel, was a polyphonic, multi-century-spanning trip across Rome, and here she returns to the Eternal City for a story about two women hundreds of years apart who are nonetheless connected by the solace of botany, two lost souls cataloging plants in the Colosseum ruins in an attempt to mend their own broken hearts."
- Electric Literature, Most Anticipated LGBTQ+ Books of Spring 2023
"Garden lovers will delight in this roving, fascinating novel that follows a Mississippi woman who discovers the unexpectedly rich plant world of the Roman Colosseum. Wanderlust: induced!"
- Garden & Gun, The Best New Books for Southerners in 2023
"The newest novel by Smith (The Everlasting) follows two unnamed women who are cataloging the flora of the Roman Colosseum more than a century apart. In 1854, a woman indentured to English botanist Richard Deakin catalogs hundreds of species while grieving her freedom and the loss of her lover to a man. In 2018, an adrift graduate student from Mississippi compares the plants of current day against Deakin's catalog."
- The Millions, Most Anticipated Books of April 2023
*
"I'm usually a pretty slow writer; this I wrote in four months in a rush of rage of my own; it felt like these plants were a vessel for my own feelings and emotions about the state of America."
- The Reading Life with Susan Larson, Interview
"It's not just objective data that we need. It's people interpreting it and recognizing these trends, both politically and ecologically, in order to chart a path for the future. And I think one of the things that women excel at is imagining futures beyond their own lives. ... In my brief observations of men in politics, there's such a focus on 'Let's just do what works for right now.' These women have different answers."
- Shondaland, Interview
NEW ORLEANS, LA
March 10, 4:00 pm
NEW ORLEANS BOOK FESTIVAL
With Geraldine Brooks and Sadeqa Johnson
NEW ORLEANS, LA
March 25, 11:30 am
TENNESSEE WILLIAMS FESTIVAL
With Elisa Speranza, E.M. Tran, and Kitty Zeldis
NEW ORLEANS, LA
Tuesday, April 18, 6:00 pm
BLUE CYPRESS BOOKS
In conversation with Jami Attenberg
GREENVILLE, SC
Wednesday, April 19, 7:30 pm
M. JUDSON BOOKSELLERS
CHAPEL HILL, NC
Thursday, April 20, 12:00 pm
NORTH CAROLINA BOTANICAL GARDEN
In conversation with Kathy Schermer-Gramm
RALEIGH, NC
Friday, April 21, 7:00 pm
QUAIL RIDGE BOOKS
NEW ORLEANS, LA
Wednesday, April 26, 5:00 pm
LONGUE VUE HOUSE AND GARDENS
GULFPORT, MS
Thursday, April 27, 12:00 pm
PASS CHRISTIAN BOOKS
PASS CHRISTIAN, MS
Thursday, April 27, 6:00 pm
PASS CHRISTIAN LIBRARY
In conversation with Margaret McMullan
OXFORD, MS
Tuesday, May 2, 5:30 pm
SQUARE BOOKS
In conversation with Mary Miller
COLUMBUS, MS
Wednesday, May 3, 6:00 pm
FRIENDLY CITY BOOKS
JACKSON, MS
Thursday, May 4, 5:00 pm
EUDORA WELTY HOUSE & GARDENS / LEMURIA BOOKS
In conversation with Kathryn Savage
BROOKLYN, NY
Wednesday, May 10, 7:30 pm
GREENLIGHT BOOKSTORE
In conversation with Samantha Hunt